Whale Watch + Fantastic Fraser Island Tour package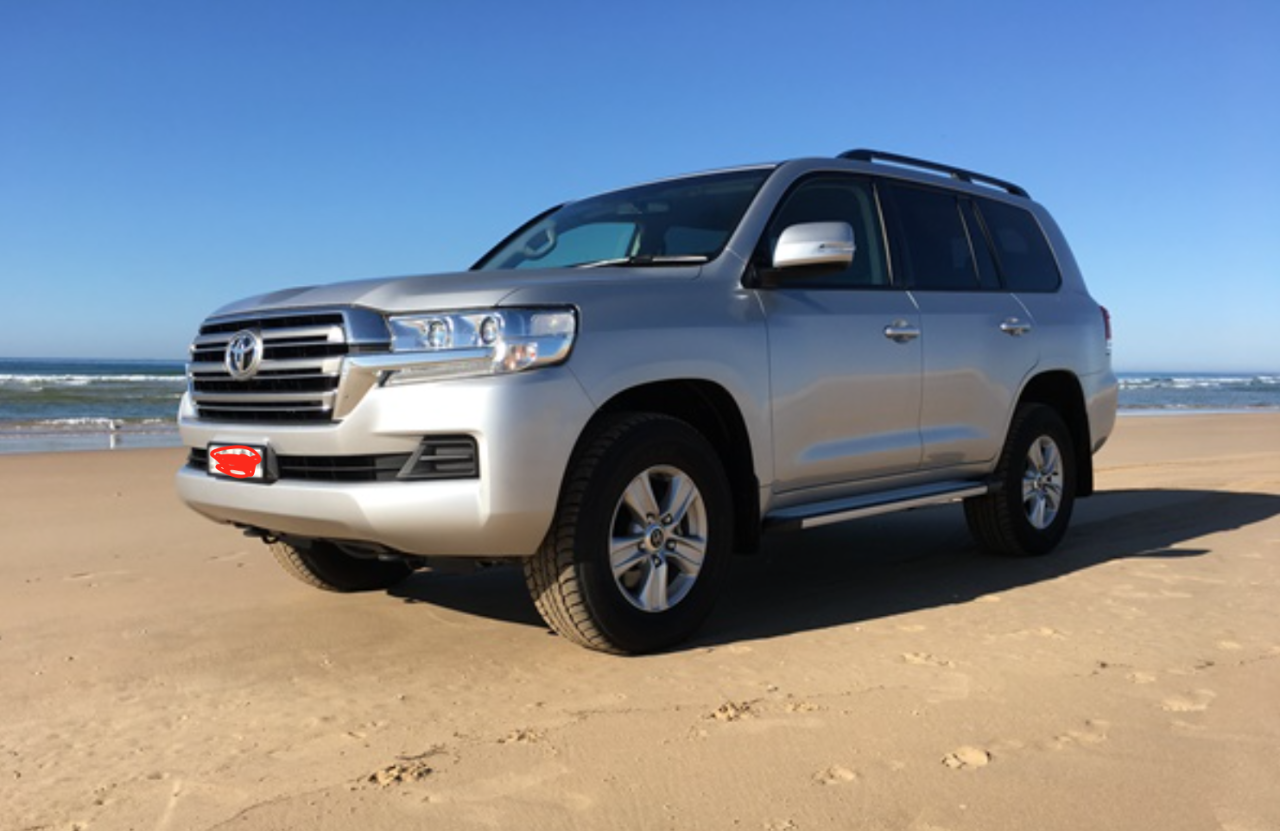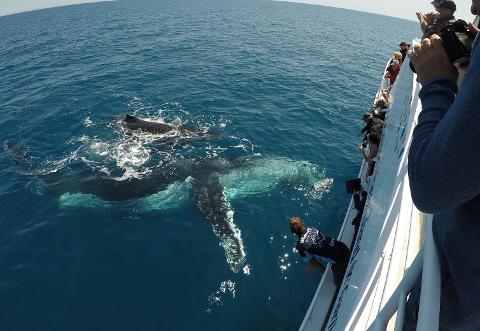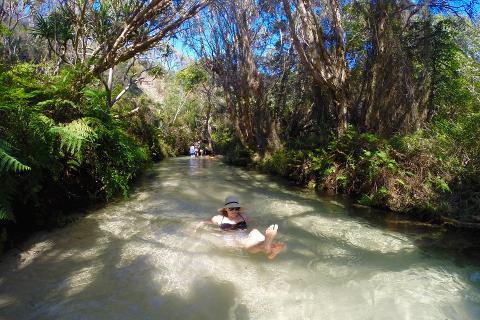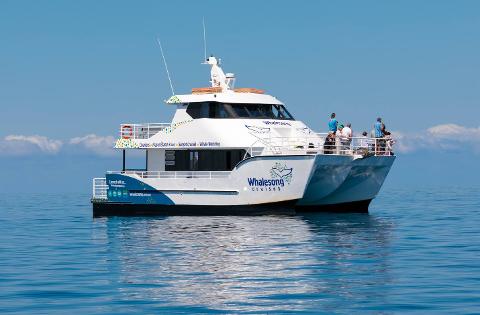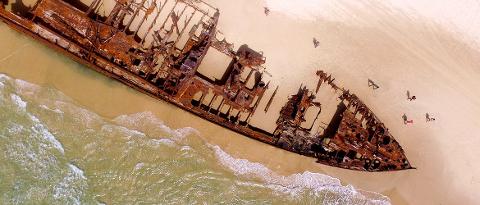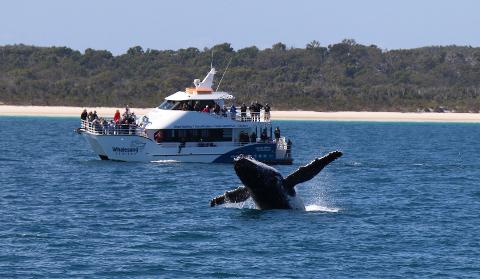 For your convenience, we arrange it all so you don't have to!
No additional cost as if you were to book the two tours individually. In fact, you even get a free drink aboard Whalesong when making the booking...that's how keen we are to show off our beautiful region and to help you make the most of your time on the Fraser Coast.
Here's what the package includes....

Fantastic Fraser tour:
Your Fantastic Fraser Day tour takes you to some of the top spots on Fraser Island!
Full day guided tour of K'gari in a GXL Landcruiser with a picnic style buffet lunch. Visit Lake McKenzie, Rainforest, 75 Mile Beach, Eli Creek, Maheno Shipwreck and The Pinnacles Coloured Sands.
WHAT TO BRING: Day Pack - your camera (charged batteries), swimsuit, towel, comfortable walking shoes, sunscreen, hat, dress for the day so a jacket if you feel the cold, sunglasses, water bottle, purchases can be made on your barge transfer and at Eurong Beach Resort.
--------------------------------
Whalesong Whale Watching cruise:
Whether you choose the morning or the afternoon cruise, the crew at Whalesong give you the best Whale Watch experience possible. You'll be treated to part of your cruise with no other boats around and both our cruises include:
· Local knowledge and expert fauna commentary with an emphasis on whales
· Water level viewing area
· Low passenger numbers
· Extra wide decks provide excellent viewing and seating for our guests
· Delicious and nutritious food* (see below for cruise specific food)
· Complimentary filtered drinking water, pot tea, herbal tea, coffee and milo
· Vegetarians & Special Dietary requirements catered for on request and with reasonable notice
· Fully licensed and well stocked bar
· Snacks and Souvenirs available for purchase
· Kids activity sheets and toddler toys
· Wheelchair accessible ramps, decks and toilet
· Courtesy bus pick up in Hervey Bay
· Bonus*- complimentary drink aboard Whalesong, for each person in the package booking
WHAT TO BRING: your camera (charged batteries), comfortable flat shoes, sunscreen, hat, dress for the day so a jacket if you feel the cold, sunglasses, water bottle. Juice, soft drink and alcohol purchases can be made at our fully licenced bar on board.
-------------------------------------------------
Whalesong's Extended Morning Cruise...
July 16th to October 9th
...will get you out on the Bay & interacting with the whales before the other boats, but still back in time to be able to make use of your afternoon if you want to. Of all the morning cruises, ours spends the longest on the whales.

5 hour cruise includes:
- Morning Tea (fruit platter and cakes)
- Buffet Lunch (cold roasted chicken, ham, 3 x fresh salads and fresh bread)
Whalesong's Afternoon + Sunset Cruise...
July 20th to October 2nd
...is great if you want to optimize your time in Hervey Bay as it enables you to fit in a whale watch cruise on the same day you arrive as we're the latest full-service boat to leave in the afternoon. After the afternoon of whale watching, we enjoy a cruise back taking in a stunning sunset Hervey Bay is known for. Sounds good, right!?
4 hour cruise includes:
- Afternoon Tea (cheeses, sliced meats and crackers)
- Buffet Dinner (cold roasted chicken, ham, 3 x fresh salads and fresh bread - hot soup, weather permitting)

-------------------------------------------------
Whichever cruise you choose, you'll be pleased you chose Whalesong. With our commitment to the environment and sustainable practices, you can feel comfortable knowing your experience is not at the expense of the environment these incredible creatures live in.