Whale Whisperer 10 cruise pass - 2024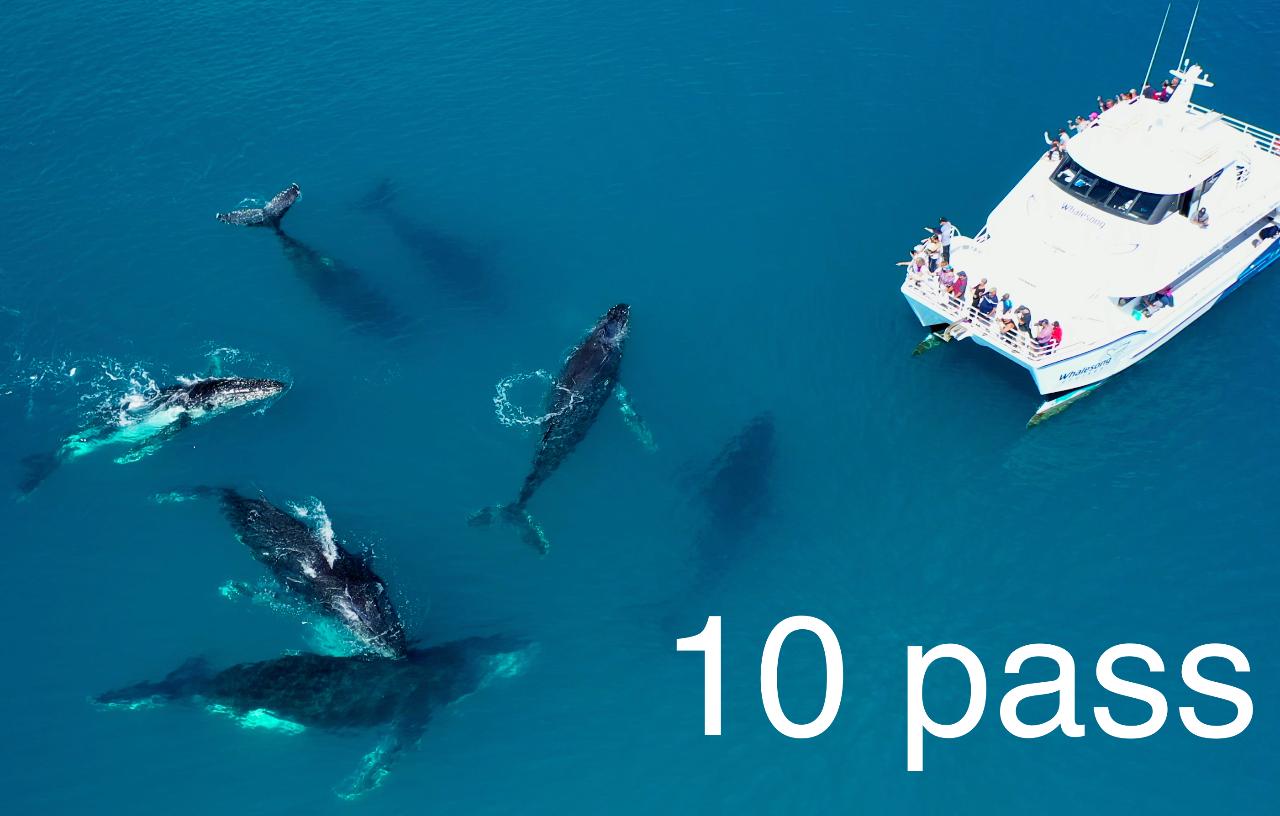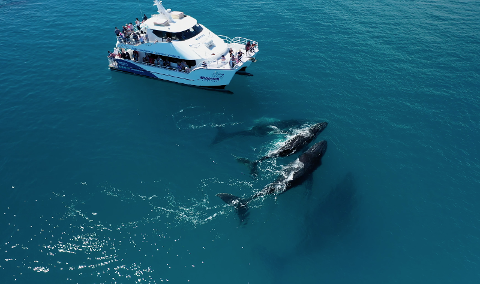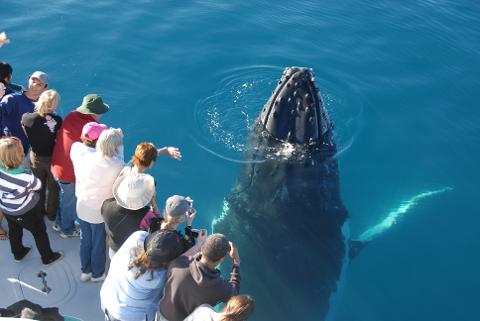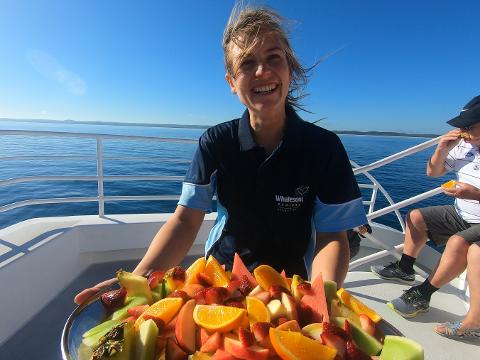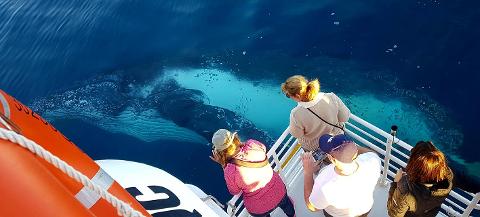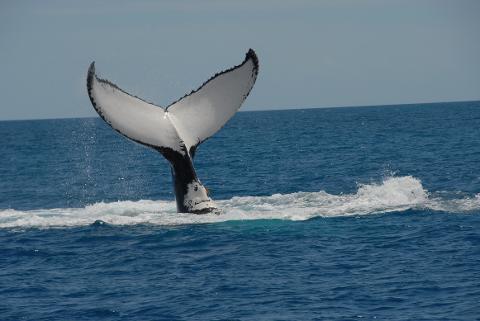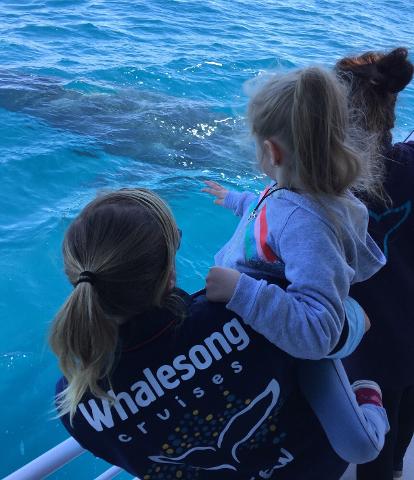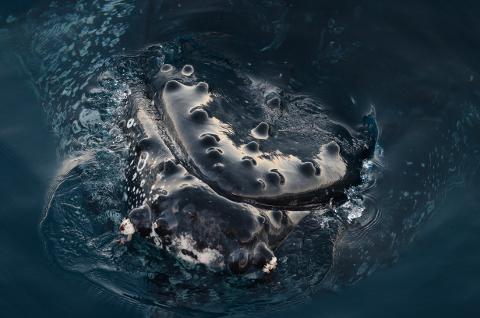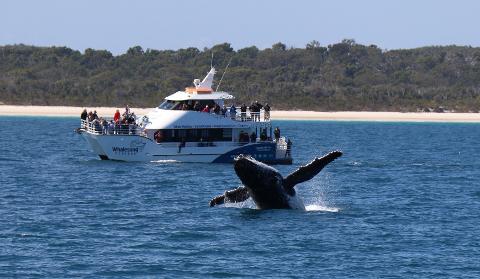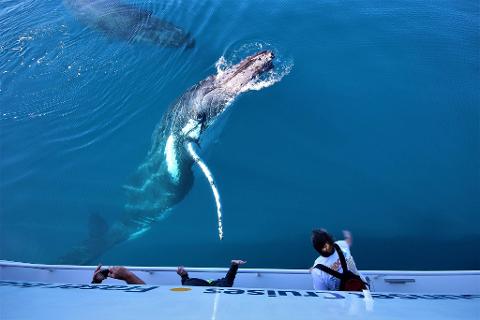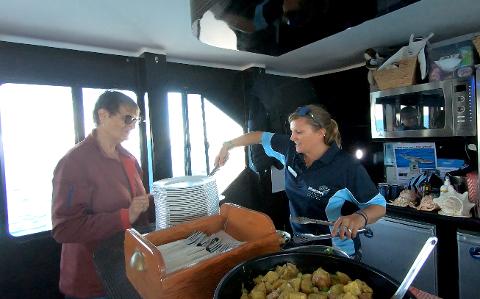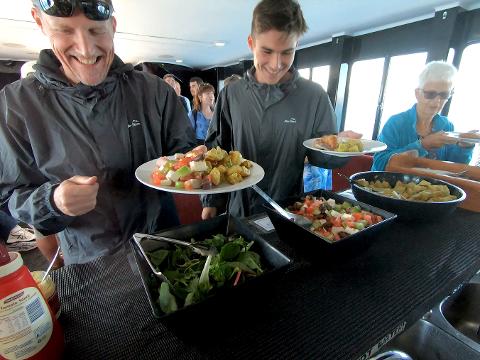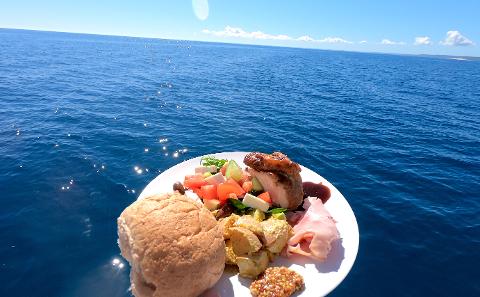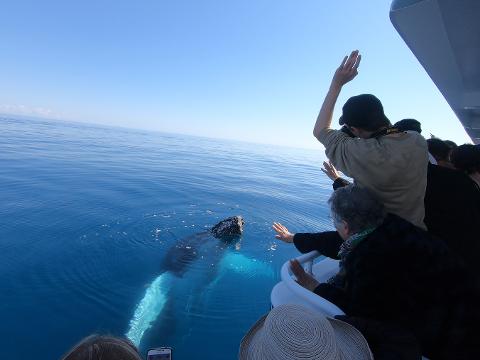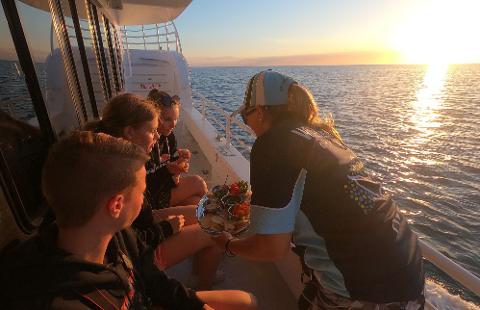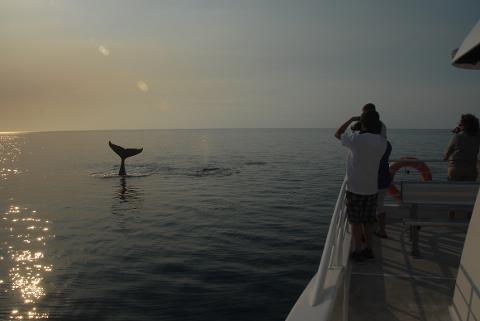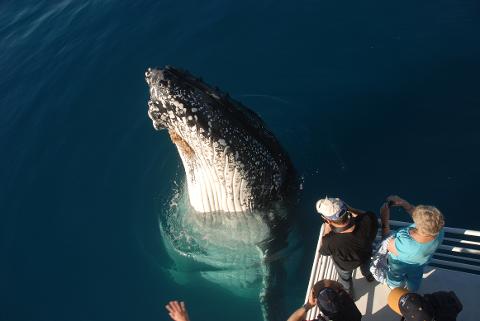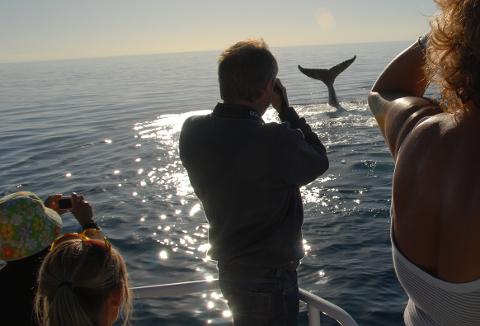 Varighet: 5 Timer (ca.)
Lokasjon: Hervey Bay, QLD
'Whale Whisperer' ten (10) cruise pass with Whalesong Cruises for 2024 Whale Watching season: June 22nd - October 13th.
'Great trip! Whalesong fully delivered'. Edsp, England
'This was by far the best whale watching that we have done...it is a MUST DO!'. Wendy B, Tennessee, USA
Whether you choose the morning or the afternoon cruise, the crew at Whalesong give you the best Whale Watch experience possible. You'll be treated to part of your cruise with no other boats around and both our cruises include:
· Local knowledge and expert fauna commentary with an emphasis on whales
· Multi-level viewing including water level
· Low passenger numbers
· Extra wide decks provide excellent viewing and seating for our guests
· Free WiFi onboard

· Delicious and nutritious food* (see below for cruise specific food)
· Complimentary filtered water, pot tea, coffee and milo
· Vegetarians & Special Dietary requirements catered for on request and with reasonable notice
· Fully licensed and well stocked bar
· Snacks and Souvenirs available for purchase
· Kids activity sheets and toddler toys
· Wheelchair ramps, access and toilet
· Exclusive seating/waiting area at Marina office
· Courtesy Hervey Bay accommodation transfers
WHAT TO BRING: your camera (charged batteries), comfortable flat shoes, sunscreen, hat, dress for the day so a jacket if you feel the cold, sunglasses and water bottle (we have mugs and cups you can use for our free filtered water, if you don't have a drink bottle). Alcohol/juice/soft drink purchases can be made at our fully licensed Bar.
-------------------------------------------------


Whalesong's Extended Morning Cruise... (8am - 1pm)
July 13th to October 13th
June 22nd to July 12th (Whale search - not guaranteed sightings)
...will get you out on the Bay & interacting with the whales before the other boats, but still back in time to be able to make use of your afternoon if you want to. Of all the morning cruises, ours spends the longest on the whales.


5 hour cruise includes:
- Morning Tea (fruit platter and cakes)
- Buffet Lunch (fresh roasted chicken, ham, 3 x fresh salads and fresh bread)
Whalesong's Afternoon + Sunset Cruise... (2pm - after 6pm)

July 20th to October 6th
...is great if you want to optimise your time in Hervey Bay as it enables you to fit in a whale watch cruise on the same day you arrive as we're the latest full-service boat to leave in the afternoon. After the afternoon of whale watching, we enjoy a cruise back taking in a stunning sunset Hervey Bay is known for. Sounds good, right!?
4 hour cruise includes:
- Afternoon Tea (cheeses, sliced meats and crackers)
- Buffet Dinner (fresh roasted chicken, ham, 3 x fresh salads and fresh bread)

-------------------------------------------------

Whichever cruise you choose, you'll be pleased you chose Whalesong. With our commitment to the environment and sustainable practices, you can feel comfortable knowing your experience is not at the expense of the environment these incredible creatures live in.
Thanks for stopping by!
Team Whalesong Cruises